MEMORY LOSS PATIENTS RECEIVE CARE FROM THE ALZHEIMER SOCIETY AT BAFHT LOCATION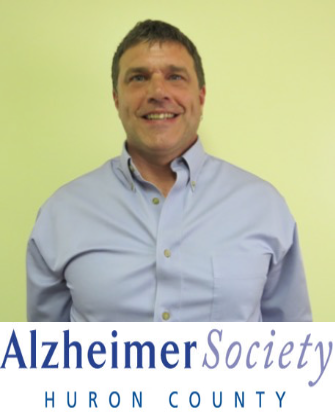 Patients of Bluewater Family Health Team (BAFHT) with concerns about memory loss and dementia can meet one-on-one with the Alzheimer Society's Family Support Counsellor, Randy Chapman, who is at the BAFHT location on Tuesdays and Thursdays.
Randy who received his Bachelor of Social Work degree from King's College University in London, Ontario is based with the Alzheimer Society of Huron County.

Services provided include memory testing, education and training, general support and counselling by appointment. Referrals are also made to community services such as OneCare, the Adult Day Program, Meals on Wheels, Easy Ride and many others.
Dementia affects people in many different ways and Randy can develop care plans to suit individual needs. Support material includes a lending library for patients to take home books to read and DVDs to watch. He can also help patients connect with Medic Alert, Safely Home and the Wandering Registry.
Another service is the Just for You Volunteer Companion Program which provides a companion for the patient and provides respite for the care partner.
Call the Alzheimer Society of Huron County at (519) 482-1482, to set up an appointment with Randy.