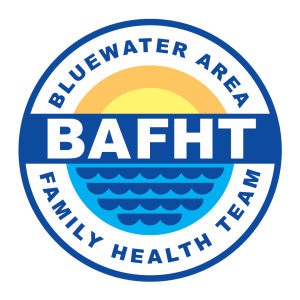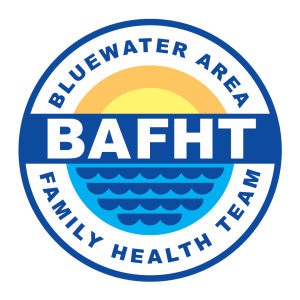 The Bluewater Area Family Health Team welcomes and encourages applications from people with disabilities. Accommodations are available on request for candidates taking part in all aspects of the selection process.
During the hiring process, job applicants will be informed when they are selected for an interview that accommodation will be provided.
If an applicant or successful candidate requests an accommodation, needs will be discussed with you and make adjustments to support you.
WE ARE NOW HIRING A FULL-TIME AND PART-TIME PHYSICIAN
"Progressive Family Health Team"  -Bluewater Area Family Health Team (BAFHT) is recruiting a full time Family Physician to take over an existing roster and a part time Family Physician for a part roster.  Work Monday to Friday in a newly constructed medical facility.
Both positions provide a balanced life style working Monday to Friday with the weekends off.  The clinic is located in a resort community along the shores of beautiful Lake Huron.
The full time position includes no overhead or buy in fee, 4 weeks paid vacation, 10 paid personal days, 10 paid CME days, 12 paid statutory days, paid EMR license, and an annual subscription to Up To Date.  Administration time is provided each day to review reports, tests, and complete forms and phone calls. A team consisting of Physicians, NPs, Nurses, Social Worker, MOAs and Administration staff will support you.
The part time Physician could be on Income Stabilization, for the first 12 months as they build their practice. The Physicians would also qualify for the Northern & Rural Incentive Grant of $81,600.00 and the $40,000 in Canada Student Loan Forgiveness over a maximum of five years.
The Physician salaries are paid through the Blended Salary Model with monthly premiums and bonuses (P&B) and 20% benefits money to pay for deductions at source, over and above the salary.
Please contact Paula Kroll at bafht@hay.net or call 519-236-4413 for more information.