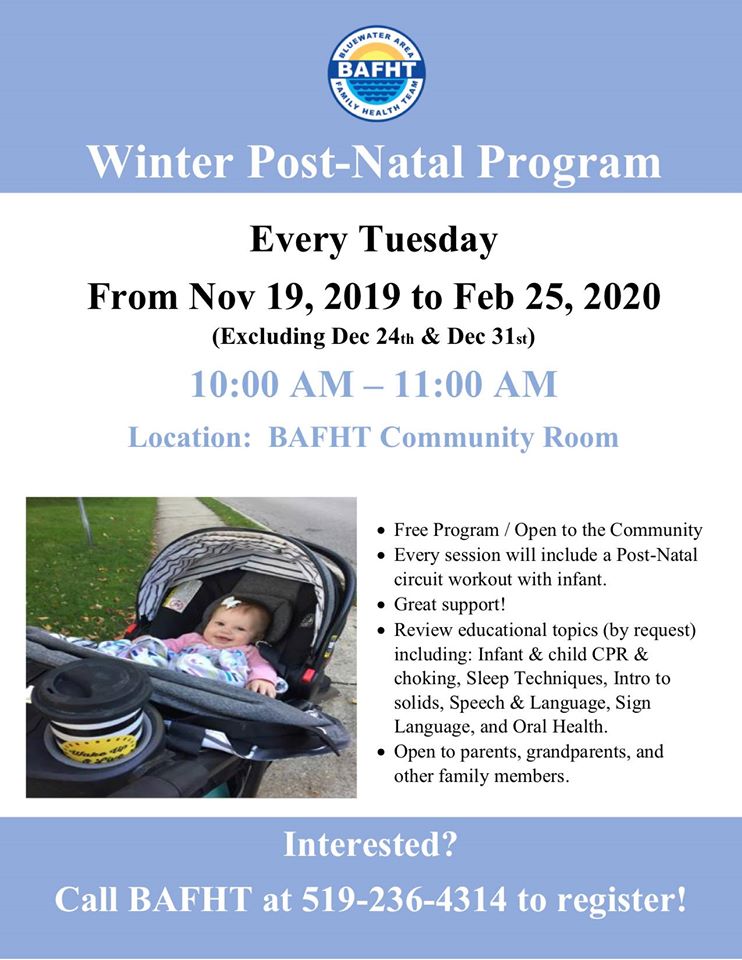 Post-Natal Program
(Winter Session)
Every session will include a Post-Natal circuit workout with infant. Program is open to Parents, Grand-Parents, and other Family members.

Program Topics Reviewed (by request) including:
Infant/Child CPR & Choking
Sleep Techniques
Intro to Solids
Speech & Language
Sign Language
Oral Health
FREE Program / Open to the Community
(Non-BAFHT patients welcome!)
Call BAFHT at (519) 236-4314 or complete the programs contact form if interested in registering.