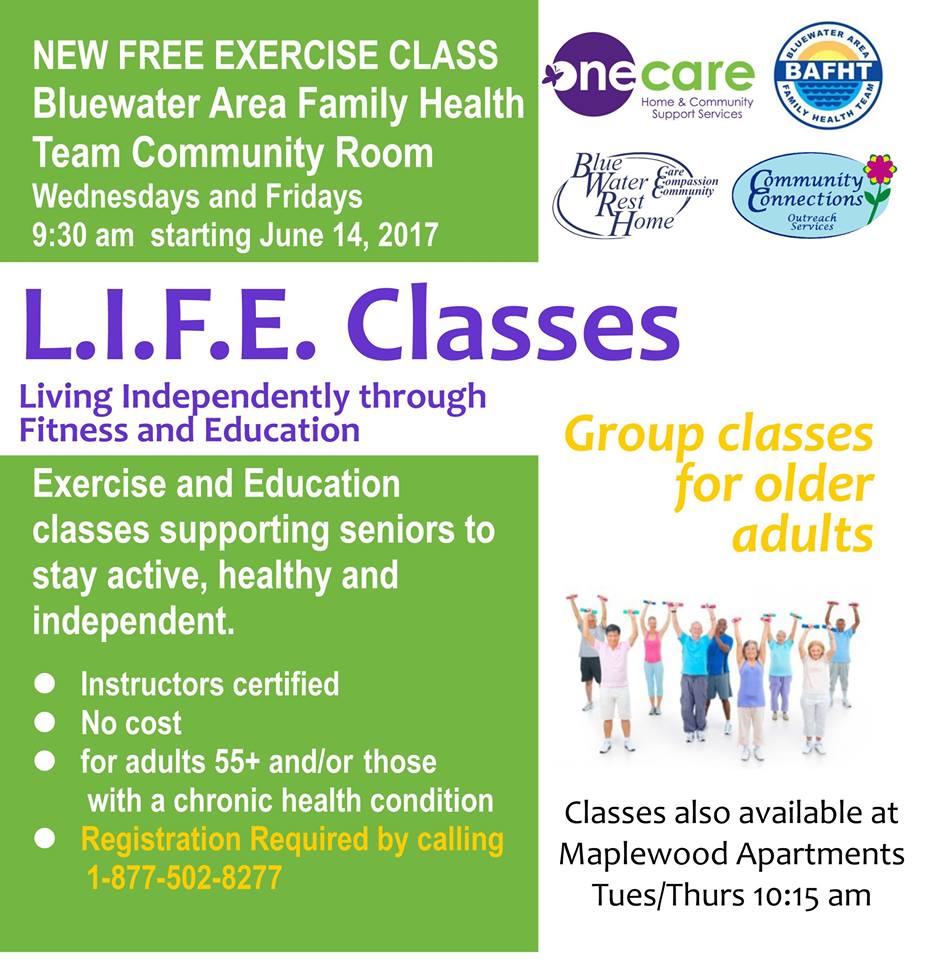 *Currently on hold*

This is a FREE EXERCISE CLASS offered at the Bluewater Area Family Health Team, in our Community Room. These classes are intended to support seniors 55+ and/or those with a chronic health conditions to stay active, healthy, and independent. All instructors are certified.
***Classes ON HOLD at BAFHT location due to the ongoing Covid-19 pandemic***
Call One Care at 1-877-502-8277 to inquire about other available locations/services.