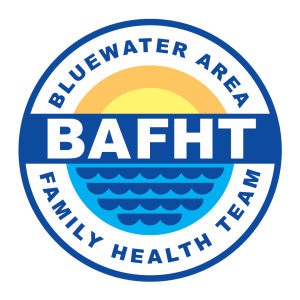 COVID-19 Update
Effective December 26, 2020
All NON-URGENT and NON-ESSENTIAL appointments/services
are CANCELLED due to the Ontario Government's imposed LOCK DOWN,effective December 26, 2020 until further notice.
Please call the clinic only if your medical issue is URGENT
Patients calling with an urgent issue, will be given a phone/video appointment with a provider. The provider will then direct patient if it necessary to see patient in person. Non-urgent and Non-Essential services will be deferred until AFTER the lock down has been lifted.
---
MEDICATION RENEWALS
Please call BAFHT to book a phone visit for reviewing any medications needing renewal, or contact your Pharmacist.
LIFELABS
LifeLabs at BAFHT's location is currently CLOSED due to a lack of available LifeLabs staff during the ongoing pandemic. In the interim, the Dynacare Lab in Goderich, ON is available and appointments can be booked online at appointments.dynacare.ca. Only urgent blood work requested by BAFHT Providers will be booked for an appointment at BAFHT.
Thank you for your patience and understanding as we work to provide care through these challenging circumstances.
---
If you feel you are at risk for COVID-19, please visit the MOH website to complete the self-assessment tool at https://covid-19.ontario.ca/self-assessment or Huron Perth Public Health unit website at https://www.hpph.ca or call 1-888-221-2133.