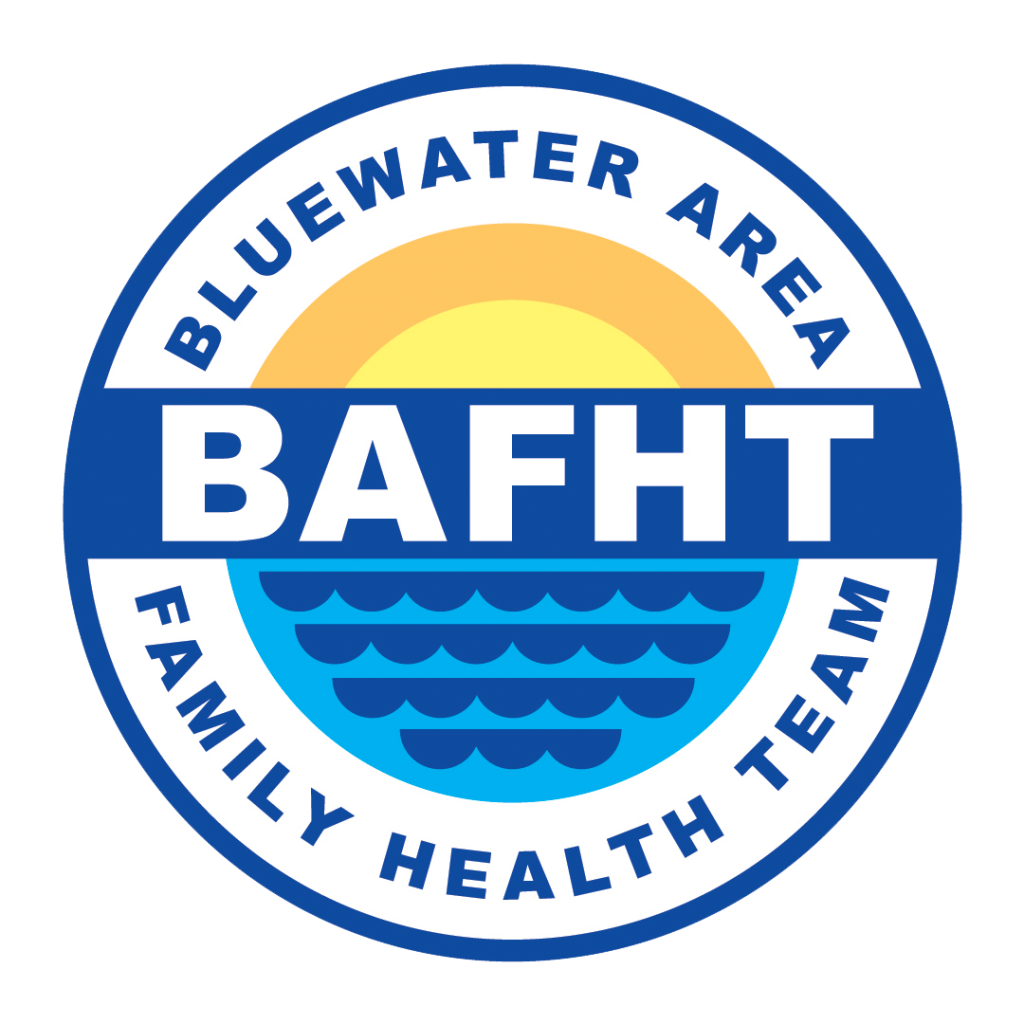 COVID-19 Update – August 7, 2020
Under the direction of Ontario Health West, BAFHT is currently under "Phase II of the re-opening of In-Office Primary Care" during the ongoing Covid-19 pandemic.
---
Bluewater Area Family Health Team wants to ensure the safety of our patients and staff therefore,
an appointment needs to be made, by calling the clinic at 519-236-4314.
Patients will be given a phone/video appointment with a provider unless the provider deems it necessary to see you in person.
Patients can expect to be greeted at the door and asked screening questions.
Masks must be worn and hands sanitized before entering the building.
Please ensure that your health card is ready.
MEDICATION RENEWALS
Please call BAFHT to book a phone visit for reviewing any medications needing renewal.
BAFHT COVID HOURS
CLINIC HOURS:
Monday to Thursday
8:00 AM – 4:00 PM
(Closed 12-1pm for lunch)
Friday
8:00 AM – 12:00 PM
PHONE HOURS:
Monday to Thursday
8:30 AM – 3:30 PM
(Closed 12-1pm for Lunch)
Friday
8:30 AM – 12:00 PM
LIFELABS
Lifelabs is currently only open to patients at BAFHT by APPOINTMENT ONLY
on Wednesday afternoon and Friday morning.
If you require bloodwork and are a patient at BAFHT, please contact reception at 519-236-4314.