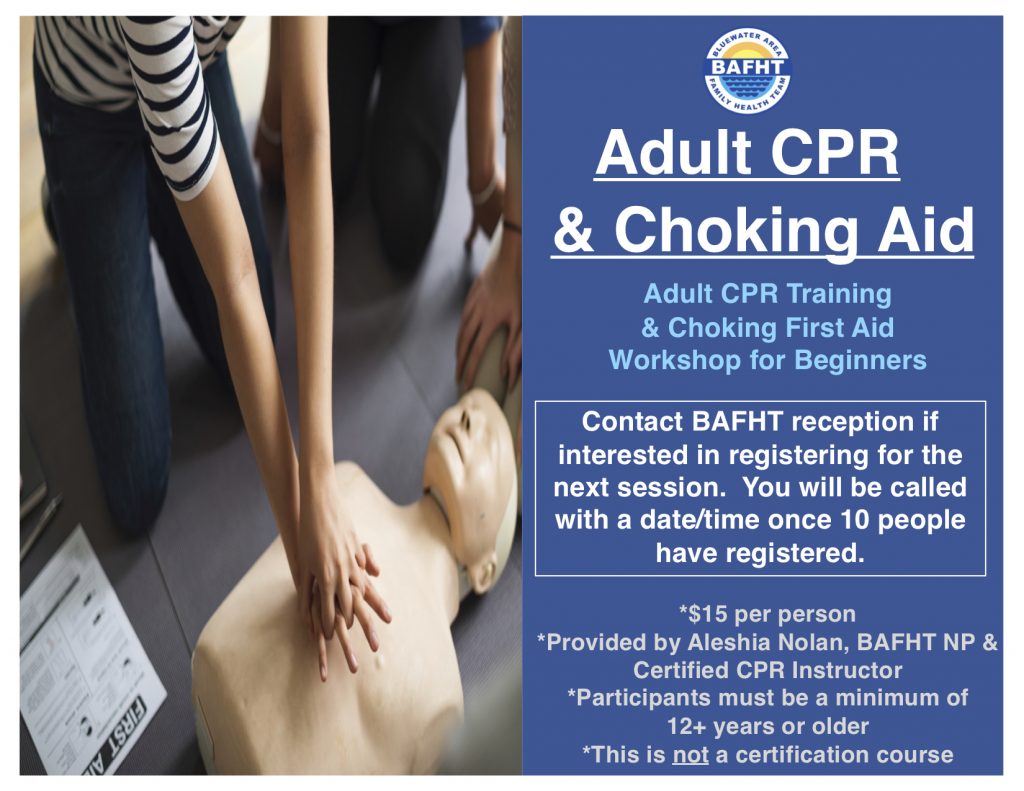 Adult CPR/Choking Aid
Needing a refresher? BAFHT Nurse Practitioner and Certified CPR Instructor, Aleshia Nolan, will walk you through the steps for CPR training and Choking First Aid.
$15 per person
Open to the Community (Non-BAFHT patients welcome!)
Please note: this is NOT a certification course.
Call BAFHT at (519) 236-4314 or complete the programs contact form if interested in registering.
You will be called with a date/time once 10 people have registered.